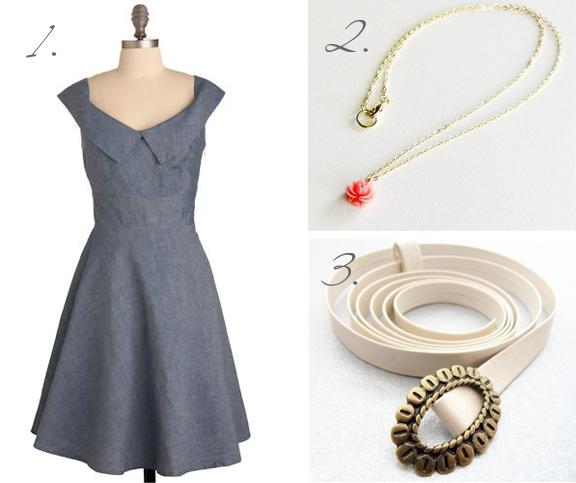 So I'm two workouts closer to fitting into a dress this cute. It's one of the many items from Modcloth that I'm adding to my wishlist. Only I don't want to order until I certain I'm at my goal size. The necklace I can't seem to stop wearing. I love it so much that I've sought out a new outfit to go around it (I know, seems backwards). And the belt has been in my shopping cart for about two months. I can't seem to decide on the color yet.
1.
afternoon company dress
by
Modcloth
$52.99
2.
tiny pink flower necklace
by
MaddyAnne
$19.00
3.
cream skinny belt
by
ByTheBelt
$13.00