How to make a pillow out of a skirt
If you have old clothes lying around with great patterns, this craft is for you. You can even do this simple sewing project with your kids. As you all probably know by now, I'm not the most experienced sewer. So if I can handle making this pillow, I know you can.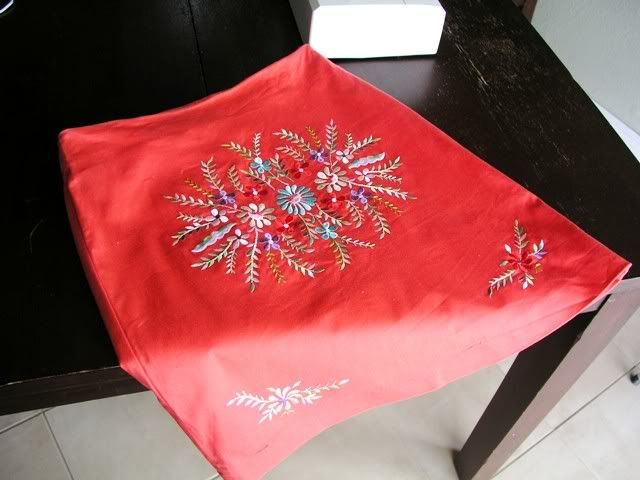 A co worker of mine gave me this tiny skirt (and I
mean
tiny--like I could
really
fit in a size 2...ha!). I told her that with the bright embroidered pattern, it would make a nice pillow, and she gave me permission to do what I want with it.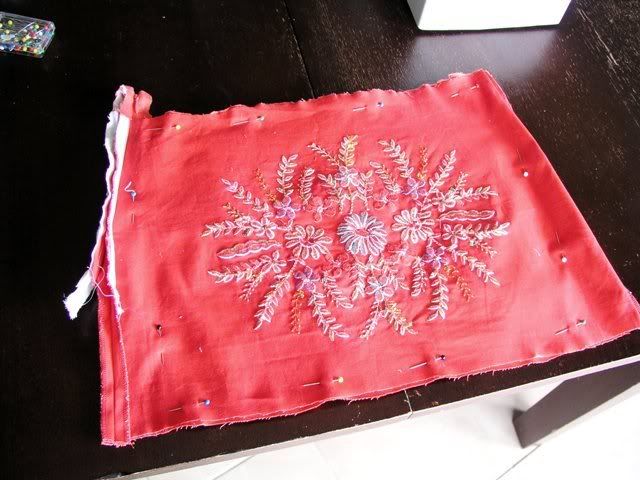 First, turn it inside out and remove any linings. Then, cut across the bottom and top in the shape that you want your pillow to be. If you want it to be square or rectangular, make sure you measure the sides. and cut them evenly.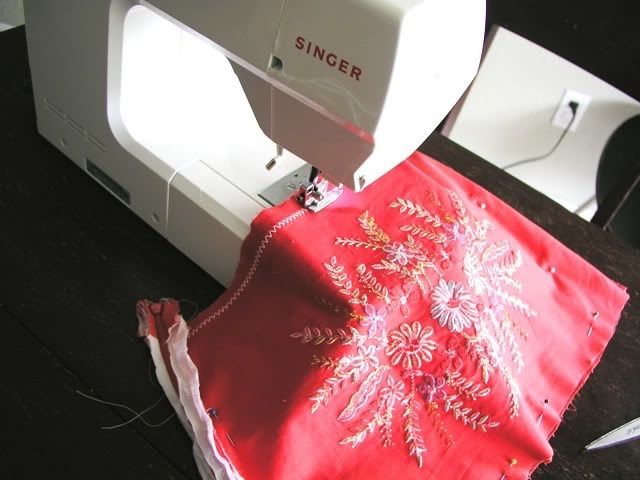 Sew across the bottom and top edge. I used a thick zig zag stitch. Cut away any excess fabric.
Stuff the pillow with cotton. My skirt was easy because it had a zipper that I could just zip up when I finished. Otherwise, hand stitch it once it's stuffed. Don't forget to break up your stuffing before you put it inside to avoid lumps.
So there you have it. An easy pillow for you to create for your house. I made one of these pillows with my daughter out of an old sweatshirt that she outgrew. Now she can still sleep with her favorite Yo Gabba Gabba shirt. I hope you enjoy this and can begin crafting it as well.